Freehub Reviews CP 26L & Stage 16L Camera Packs
Words and Photos by Riley Seebeck
Balance is everything, in life as well as when shooting photos on a ride. We photographers often find ourselves sacrificing the fun of a ride if we want to carry the equipment that we need to shoot high-quality photos.
There are so many factors to consider when choosing a camera pack, and every photographer has different priorities based on the types of equipment they prefer to use and the locations in which they tend to ride and shoot. But in the end, it's all about finding a pack that balances one's top priorities, whether it's storage space, weight distribution or plain old comfort.
Over the years, I've gone through several camera packs, from the 40-liter F-stop Ajna to various Lowepro models. Then a few years ago I tried my first EVOC pack, the 18-liter Photoscout 18. I put it through three rough years of three-season abuse in all types of weather conditions. It was a tank, enduring everything from the salty air of Hawaii to the dusty cold of Nepal's Himalayas and the rain and mud of Washington state and British Columbia.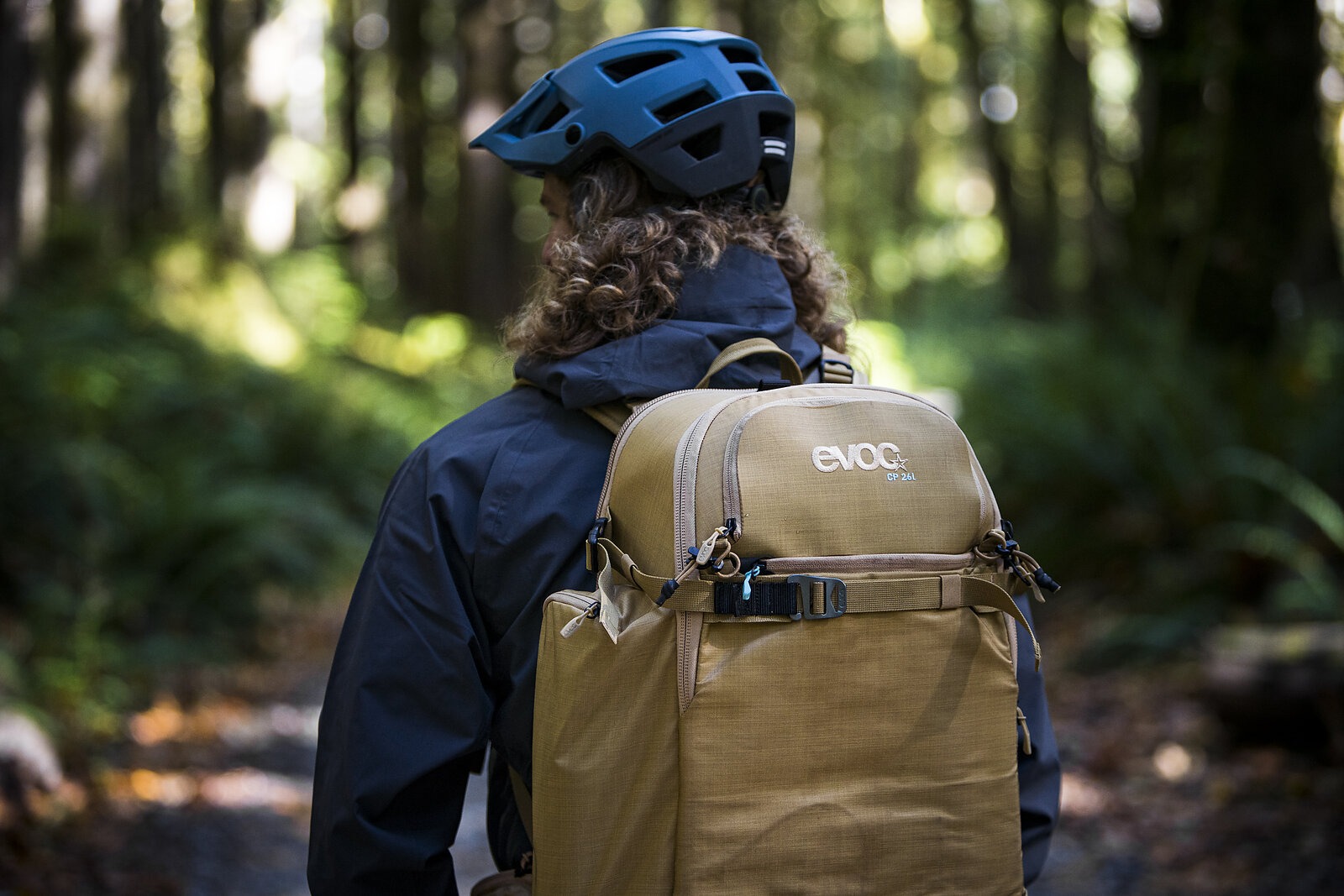 EVOC CP 26L:
But for full-production shoots, I've found I need a bigger-volume pack, and EVOC's 26-liter CP 26 really hit the sweet spot between storage space, comfort, gear protection and durability. When chasing after athletes on the trail, it's essential to ride everything as quickly as possible and not lag behind while finding the next spot to shoot...It's a highly functional design, with the shoulder straps stemming from the top of the pack, allowing ample helmet room, even while tilting the head back. Not only does this enable a wide range of motion, but it gives a safer, more natural feel when riding technical terrain. Adding to the CP 26's comfort, the design of the waist belt is revolutionary for photographers who have to pedal hundreds of miles in the saddle to get the shots they need. It utilizes a stretchy material that conforms to one's waistline without pinching down on any pressure points.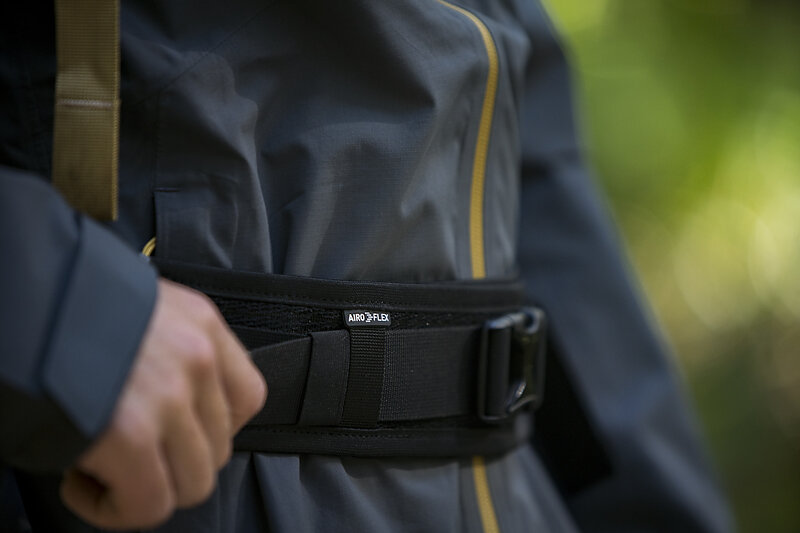 Rather than having a conventional buckle that presses straight against one's stomach, the buckle is situated on the outside of the waist belt, which forms a buffer between one's body and the plastic buckle. The Velcro fastening system of the waist strap itself is highly adjustable and secure, even without the exterior buckle, and I've found myself not using the buckle at all when scrambling from one location to the next in search of the best light.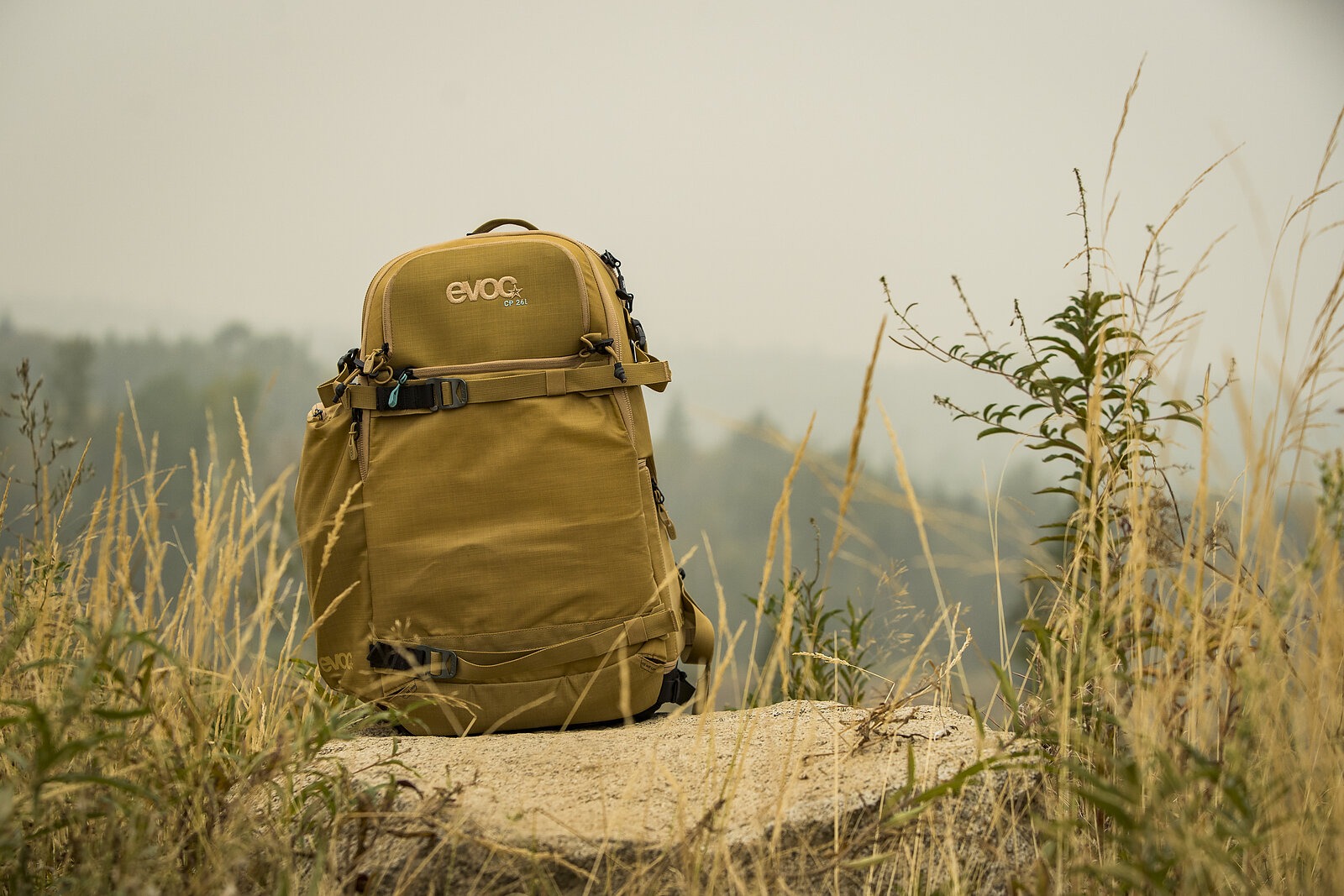 Another thing I love about the CP 26 is the fact that it's squared off at the corners, allowing it to be placed upright or on its back without rolling around or toppling over—something that is a constant annoyance with many other camera packs. This, together with its comfort, compactness and light weight, makes it an ideal pack for photographers who like to truly shred on their bikes while also stacking up the nugs...
EVOC Stage Capture 16L:
For shorter rides and shoots requiring significantly less equipment, I was thrilled to use the 16-liter Stage Capture 16—a day pack that feels more like an everyday hydration bag than a fully dedicated camera pack. EVOC seemed to think of everything when designing the Stage Capture 16, which features the company's standard front-loading camera compartment, with back pads and shoulder straps that allow for ample airflow to keep your back and shoulders dry. The blue foam and mesh padding adds a touch of comfort while still keeping the pack firmly planted on your back when diving into the chunder...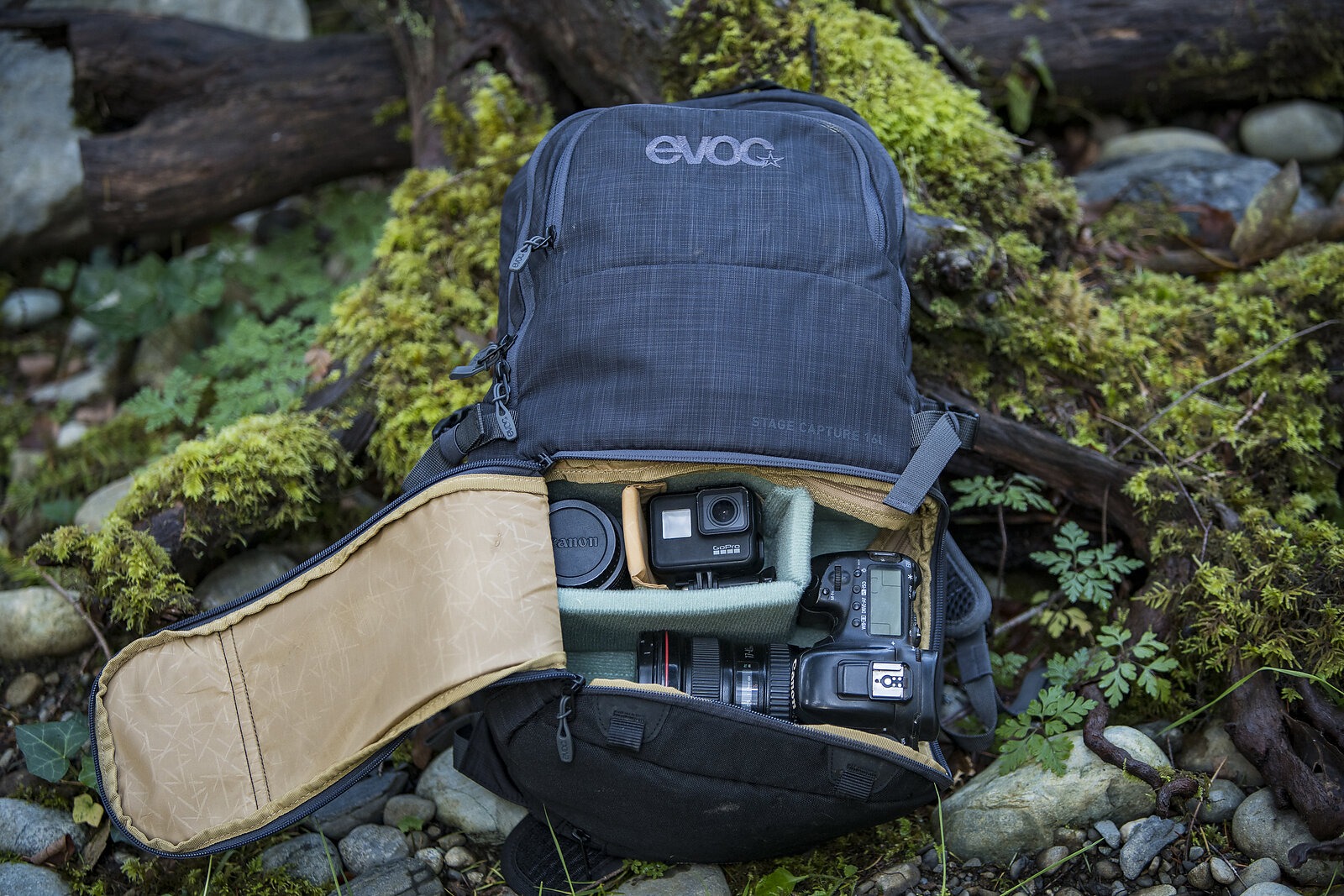 Read full reviews on Freehubmag.com.
EVOC Camera Packs
---